Attorney Profiles
RYAN S. SHIPP, ESQUIRE
Attorney Shipp was raised in West Bloomfield, Michigan and has brought his Midwest Values to South Florida where he has called his home for over 15 years. With a focus on Real Estate Law, Mr. Shipp has represented numerous large lending institutions in both commercial and residential litigation in 100's of cases throughout Florida's State Courts. Mr Shipp has, and continues to represent clients with Landlord-Tenant issues including Evictions, Unlawful Detainers, Replevins, and Ejectment matters.
Further, Mr. Shipp is well versed with Florida Statute 718 and 720 and he currently represents numerous Homeowners Associations and Condominium Associations throughout the State of Florida serving as both general legal and collections counsel.
Attorney Shipp's extensive focus on fact investigation, legal research, development of theory, and strategy of case, compliments his skills in:
Drafting Aggressive Legal Documents and Briefs
Discovery
Memorandums of Law
Settlement Agreements
Oral Arguments
Settlement Conferences
Courtroom Attendance
Hearing Coverage
Mr. Shipp and his team also assist clients with commercial and residential landlord-tenant disputes, collections on judgments, collections on accounts, foreclosure defense, and other contractual disputes.
BAR ADMISSION
State of Florida
U.S. District Court, Southern District of Florida
U.S. District Court, Northern District of Florida
U.S. District Court, Middle District of Florida
EDUCATION
Thomas M. Cooley Law School, Juris Doctor
Dean's List
Advanced Practice Mediation Certificate
Criminal Procedure Mock Trial Competition
Jewish Law Student Association, Founder and President
Real Estate Law Society
Florida State University, Bachelor of Science in Computers/Information Technology
Dean's List
Phi Alpha Delta
ORGANIZATIONS
Attorneys' Title Fund Services, LLC Member Agent
Guardian ad Litem, 15th Judicial Circuit
Palm Beach County Bar Association
Kiwanis Club
Lantana Chamber of Commerce, (Board of Directors)
Palm Beach Fishing Club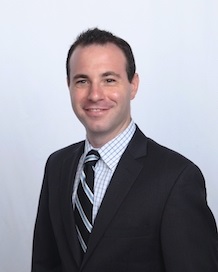 ANDREW S. ROTHSTEIN, ESQUIRE
Andrew Rothstein was raised in Baldwin Harbor, New York and moved to the beautiful South Florida area over 15 years ago. Andrew focuses his practice on landlord-tenant disputes, real estate litigation, civil litigation and estate planning.
Prior to joining the firm, Andrew worked as an Attorney representing one of the nations largest loan service providers as in-house counsel. As in-house counsel, Andrew learned and mastered the foreclosure process which is advantageous in the representation of his clients. Andrew also helped to develop the Estate Planning Division in a prior firm as he saw the need for all Floridians to plan for their future.
Additionally, he has represented numerous clients in commercial and residential landlord-tenant disputes, estate planning needs, collections on judgments, foreclosure defense, evictions, and other contractual disputes.
BAR ADMISSIONS
State of Florida
State of New York
U.S. District Court, Southern District of Florida
EDUCATION
Nova Southeastern University Shepard Broad Law Center, Juris Doctor
Dean's List
Jewish Law Student Association
University of Florida, Bachelor of Arts in Political Science
Dean's List
Alpha Epsilon Pi
ORGANIZATIONS
Broward County Bar Association
Palm Beach County Bar Association
Florida Bar, Young Lawyer's Division
New York State Bar Association
Law Office of Ryan S. Shipp, PLLC
814 W. Lantana Rd.
Suite 1
Lantana, Florida 33462
Office: (561) 699-0399
Cellular: (305) 978-0955
Email: ryan@shipplawoffice.com